CCAvenue wins Best Digital Payment Facilitator 2015 award presented by Etailing India to complete a golden hat trick
24th February, 2015
We are thrilled to announce that CCAvenue has completed a golden hat-trick of awards after being presented with the 'Best Digital Payment Facilitator - 2015' by Etailing India at The eTales award ceremony. The prestigious event was conducted as part of the Etailing India Expo 2015 held at Hotel Sahara Star, Mumbai, on 24th - 25th February, 2015.
This award was received by Mr. Mohan Nair, CMO, and Mr. Pankaj Dedhia, Sr. Manager - Marketing, Avenues India, from Mr. Bikky Khosla, CEO and Co-founder, TradeIndia. The award was presented during the CXO Dinner on Day 1 of the Etailing India Expo. The eTales awards have been introduced to recognize and award the very best that the Retail and eCommerce industry has to offer, in terms of practices, solutions and the people behind it. It encompasses every segment of the industry, which includes technology providers, payment gateways, communication agencies and logistics.
CCAvenue has won best payment gateway awards consecutively for the past 3 years from 2013 to 2015, which adds to the rich haul it has received since its establishment in 2001. The brand had earlier won the coveted 'Best Payment Innovation Award' presented by Franchisee India at the eRetailing awards in 2013, and was also declared the 'Best Digital Payment Facilitator' for 2014 at IAMAI's 5th India Digital Awards.
This award is recognition of CCAvenue's current position as the leading payment gateway in India and of its prominence as a pioneer in the online payments space for the past 14 years. The brand has played a pivotal role in the advancement of the eCommerce revolution throughout the country. Moreover, CCAvenue continues to develop proprietary PG solutions that redefine user experience, improve transaction success rates and increase the earning potential of its customers exponentially.
CCAvenue's upgraded payment processing platform comes equipped with a wide range of business enhancement tools that provide unparalleled product differentiation and are meticulously designed to expand the customer reach of web merchants and take their online businesses to the next level.
Some of these innovative features include Multilingual Checkout, CCAvenue Checkout, Automated Invoice Payments, in-app payments integration, CCAvenue S.N.I.P. - a pioneering Social Commerce facility, Multi Currency Processing, Velocity Checks, Dynamic Switching and Smart Analytics. These features enable customers to make online payments in real-time easily, quickly and securely by choosing from the largest bouquet of payment options available.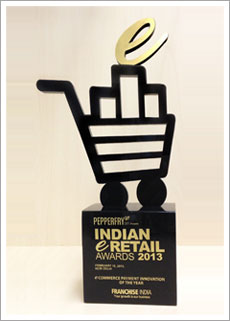 Best Payment Innovation Award - 2013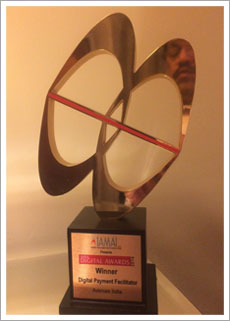 IAMAI's 5th India Digital Award - 2014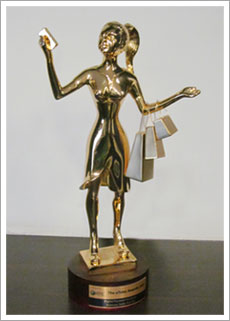 Best Digital Payment Facilitator - 2015